England captain Jos Buttler feels the "poor" state of the Dharamshala outfield could compromise "the integrity of the game" when his side face Bangladesh in the Cricket World Cup on Tuesday.
Afghanistan spinner Mujeeb Ur Rahman's knee lodged in the surface during Saturday's game against Bangladesh at the venue with the sandy make-up a cause for concern.
Match referee Javagal Srinath declared himself satisfied with the outfield, which was rated "average" by the International Cricket Council, but Buttler revealed his worries on the eve of England's next match, live on Sky Sports Cricket from 5.30am (6am first ball).

Tuesday 10th October 5:30am

Buttler – whose side were thrashed by New Zealand in their World Cup opener in Ahmedabad on Thursday – told reporters: "I think it's poor, in my own opinion. It's not as good as it could be or should be.
"Certainly if you feel like you're having to hold yourself back, it's not a place you want to be as a team, or as a player, or in a World Cup match."
Buttler added to the BBC: "The powers that be are comfortable… the only thing I would question is, if you are telling players not to dive and stuff does that question the integrity of the game?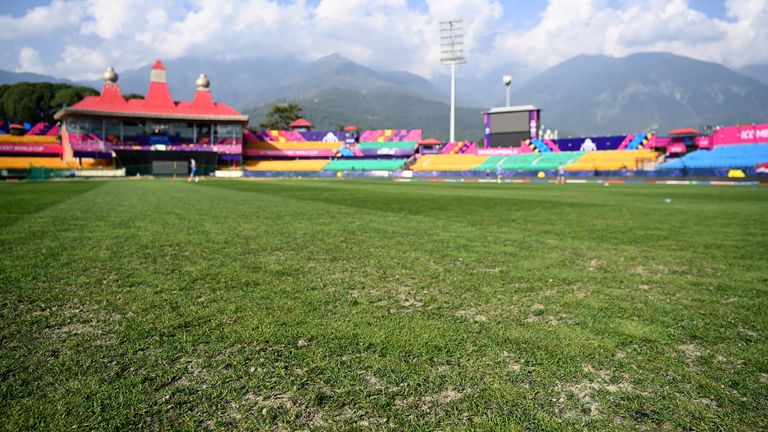 "Worst-case scenario is something bad happens, but fingers crossed that doesn't happen for both teams.
"Any time you're talking about being careful diving, or maybe being careful when you're fielding, it goes against everything you want to be as a team. It's obviously not ideal, the way the surface is.
"I think it's definitely one where you're going to have to be a little bit careful, which isn't what you want to be doing when you're playing for your country.
"You want to put your body on the line and be trying to save every single run and have confidence in the field. We won't be using it as an excuse, we'll just have to be a bit smart."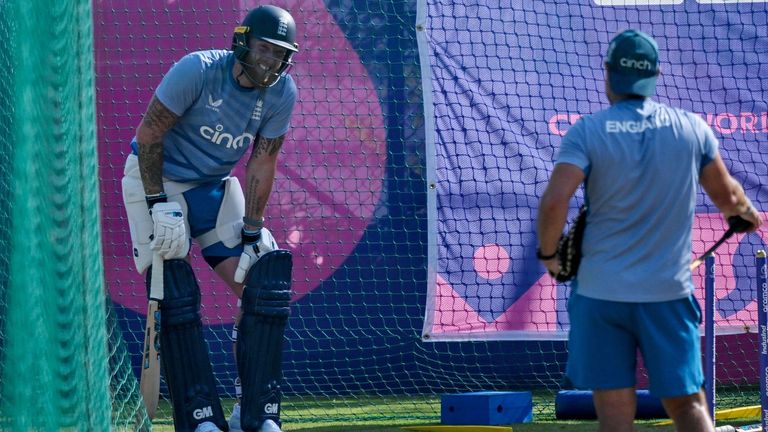 Ben Stokes missed the defeat to New Zealand with a hip niggle and is unlikely to be risked in Dharamshala, with next Saturday's game against Afghanistan in Delhi his most likely return date.
On looking to bounce back from their New Zealand thrashing, Buttler added: "We know we didn't play as well as we can in the last game and you're always desperate to put that right, both individually and as a team.
"There's plenty of hunger in the group and we're excited to get back on the field."
The best of the action from England's nine-wicket defeat to New Zealand in the Cricket World Cup opener in Ahmedabad

Watch England vs Bangladesh live on Sky Sports Cricket from 5.30am on Tuesday (6am first ball) or follow over-by-over text commentary on skysports.com and the Sky Sports App.
Watch every game from Cricket World Cup live on Sky Sports. You can also stream with NOW for £21 a month for six months. Cancel anytime.