After the thunder and lightning of Antonio Conte's outburst, in which he accused Tottenham's players of being "selfish," the club's board are digging through the debris and trying to find a path forward based on pragmatism rather than emotion.
The staff and squad have been off for two days, a break that was pre-scheduled regardless of the result against Southampton. It has been the perfect tonic to the fury flung by the head coach: allowing Conte to calm down, the hierarchy to calculate next steps, and affording players a breather from what has been an unhappy environment.
With Champions League football on the line and only 10 games left, chairman Daniel Levy is trying to solve the equation of whether sticking or twisting with the Italian is a greater guarantee of securing top four.
Tottenham head coach Antonio Conte says the club need to take responsibility for the current situation and feels that his players don't want to play under pressure

Conte perhaps provided the answer himself on Saturday: "Some people think we can fight. Fight for what with this spirit, this attitude, this commitment? What? For seventh, eighth, 10th place?"
If that is the head coach's level of belief in what this team can now achieve under him, are the players minded to prove him wrong? Does Levy have credence they would want to?
The players' reaction
Even before Conte's robust dressing down of the players, several of them had been in touch with Mauricio Pochettino urging him to return to the club. There has been disillusionment at the lack of on-pitch identity, progressive football and development of talent since the Argentine was sacked in November 2019.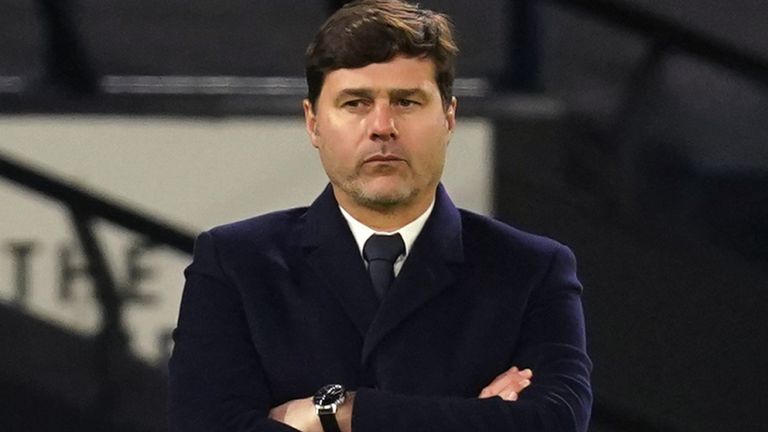 Conte's public rebuke has not gone down well in the dressing room. While players accept responsibility for performances, the large sentiment is the head coach's act on Saturday was a case of self-preservation. The squad are aware – and have been since January – that Conte will not be staying at Tottenham upon the expiry of his contract this summer.
As one player's agent told Sky Sports News: "Every time he talks, it's as if he's doing the lads and Spurs a favour by still being here. He questioned their attitude and commitment when it's clear for a long time that he doesn't even want to be at the club."
Conte suggested the uncertainty around his future has been used as an "alibi" for sub-par performances from the players.
Tottenham's players expect it is 'only a matter of time' before Antonio Conte departs the club following his post-match rant at the weekend

A counter has been that the most financially-backed head coach in Tottenham's history has failed to implement a progressive approach that can be bought into by the squad and supporters, while conceding the most goals of the top 12.
The club brought in 10 recruits this season alone for a combined fee in excess of £150m. Has Conte done his best to extract the goods from this group, or is the message how much better he is than them?
The club's reaction
The head coach having to clarify that his rant was solely aimed at the players and not the hierarchy was instructive. Conte, who was compensated by Chelsea following a long legal battle over his sacking, does not want to be accused of bringing Tottenham into disrepute.
While the club accepted this position – the full transcript supports Conte's stance that his only target was the squad – they are severely unimpressed by the force, implications, and timing of his tirade.
There are more efficient ways to rouse players than publicly skewering them, even without factoring in Harry Kane's contract situation. One of the foremost thoughts at the club is where they would have been this season without England's captain – his influence and impact is more significant than the head coach's.
Melissa Reddy with the latest as Harry Kane's future could be unresolved heading into the January window with Tottenham not willing to sell him this summer

Spurs have known Conte wants out and they have been very sensitive to the tough months he has navigated on a personal level.
They are also wise to his habit of scorching the earth as he exits – but that usually comes after he has delivered success.
Tottenham pay Conte a salary of £15m a year owing to his status as a winner – Spurs have regressed under him.
A quick peek across north London and the work Mikel Arteta has done on and off the pitch speaks volumes. Conte might flag Tottenham's culture problem, but he has no investment in actually remedying it.
Did Conte have a point?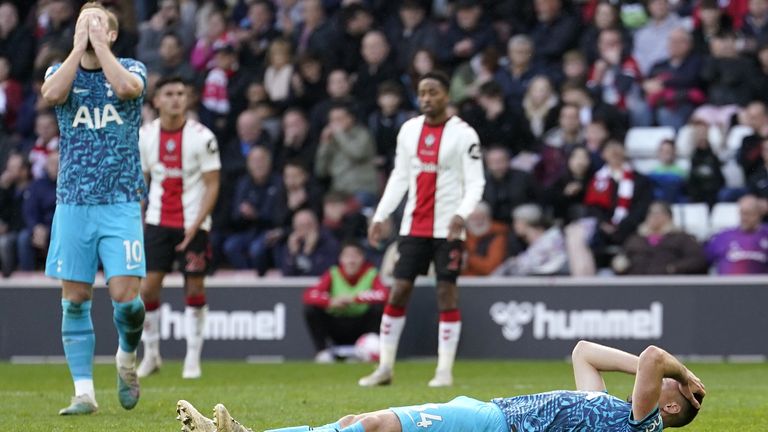 Given the history of the 'Lads, it's Tottenham' line and the 'Spursy' concept, there can't be a complete dismissal of Conte's points.
But by insisting his verbal volley was only lobbed in the direction of the players, Conte's rant lacks merit. They do not dictate recruitment policy and have not been responsible for failing to sell at the right time for big money, promoting staleness. It is not the squad that appoints head coaches or determines the direction of the club.
By absolving himself and the hierarchy of any blame for the current state of play, Conte's words fall flat.
In this context, it is worth remembering Spurs had a head coach who took them to a Champions League final despite injuries, stadium upheaval and zero squad investment. Pochettino had them in the top four regularly, and in the closing stages of the domestic cups where they lost chiefly to the more resourced Chelsea and Manchester United.
Tottenham had an identity and a process the players and fanbase bought into and were proud of.
Who, or what, next for Spurs?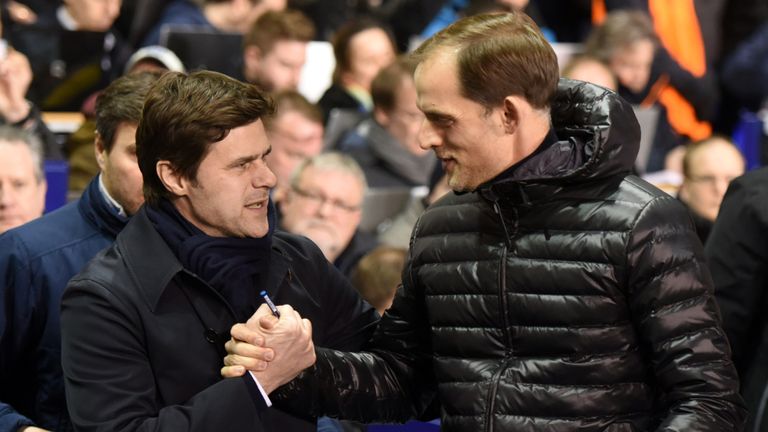 As Sky Sports News reported, Levy will not be clouded by emotion in choosing Conte's successor. While the board maintain they've not forgotten the reasons for sacking Pochettino, the Argentine can circle the lack of refresh which he'd been highlighting since 2016 as the explanation for his ending.
Pochettino remains the undisputed popular and unifying choice for the club but rehiring him would be an almighty admission of being wrong from Levy.
Thomas Tuchel and Luis Enrique have been assessed, but appointing another former Chelsea head coach is not looked upon favourably, and the latter's experience outside of Spain illustrates risk.
Roberto De Zerbi is strongly admired but wants to remain at Brighton for at least another season. Sporting's Ruben Amorim, Ange Postecoglou from Celtic and Napoli's Luciano Spalletti have also been linked.
Tottenham have flipped between a process head coach like Pochettino to "certified winners" Mourinho and Conte, with their shortlist suggesting the club still aren't sure which path to follow between those two junctures.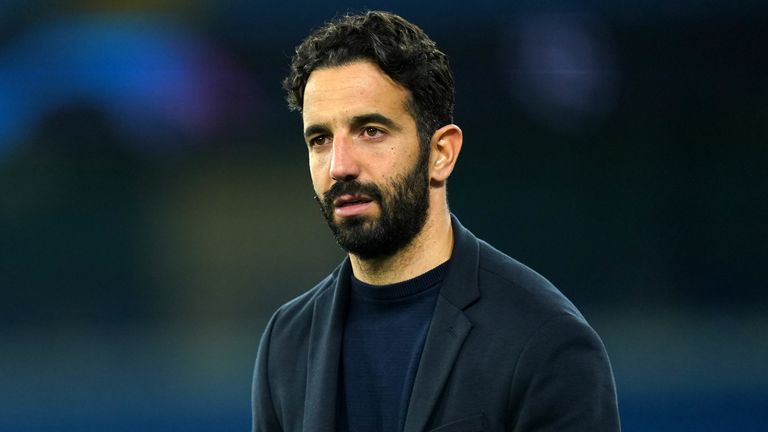 A further complication is director of football Fabio Paratici's own future being uncertain. The man tasked with spotlighting Conte's successor is appealing a 30-month ban from Italian football following an investigation into accounting practices at his former club Juventus.
If Paratici's appeal fails, a worldwide suspension could come into force.
Tottenham are sweating over their head coach, their star striker and their director of football. Levy has more problems than Conte to solve, but he is the most immediate one and the growing feeling is that the 53-year-old will not be in post before his contract expires.