Tim Bresnan has been accused of using a racist comment towards Azeem Rafiq's sister while the England and Wales Cricket Board told a disciplinary panel it is "more likely than not" three former Yorkshire players used racist or discriminatory language.
The public Cricket Discipline Commission hearing into allegations of racism from former Yorkshire player Rafiq began in London on Wednesday with the cases of Matthew Hoggard, Bresnan and John Blain being heard.
The former Yorkshire trio all deny a charge of bringing the game into disrepute and allegations of using racial or discriminatory language.
ECB lawyer Jane Mulcahy KC stated it is "more likely than not" each of the trio used the racist phrases being alleged – which included a slur relating specifically to players' Pakistani heritage – due to a number of reasons, including the systemic use of racist or discriminatory language during the relevant period at Yorkshire.
During the first day of proceedings it was alleged Bresnan used a racial slur against Rafiq's sister Amna in 2014.
Sky Sports News reporter James Cole provides background details on the hearing to address former cricketer Azeem Rafiq's allegations of racism at Yorkshire.

Bresnan, Mulcahy said, is alleged to have directed a term – describing appearance and race – towards Asian women, including Rafiq's sister Amna, at an official Yorkshire media day.
He was also alleged to have used offensive language to refer to Rafiq and Asian team-mates Adil Rashid, Ajmal Shahzad and Rana Naved-ul-Hasan.
Bresnan denies the allegations. He said one of the terms was used but not in a racial or discriminatory context. He detailed his use of the term in WhatsApp messages or group chats as part of his defence.
He also insisted he had no recollections of using the other phrase he was alleged to have used to describe the group of players in a match against Derbyshire and claimed to have never met Amna Rafiq.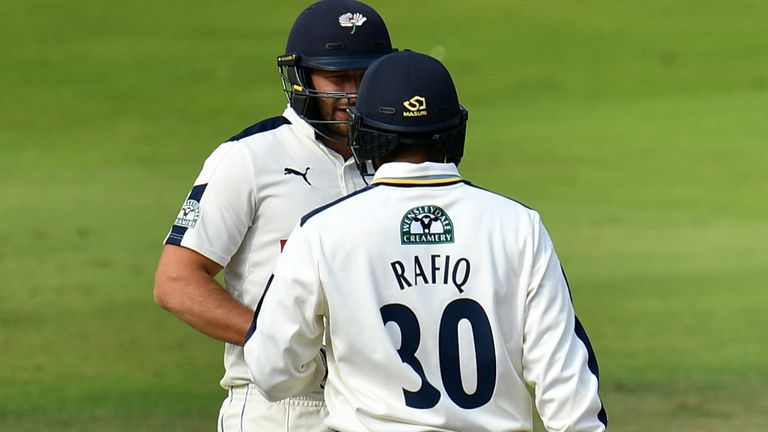 But Mulcahy insisted for each alleged charge that "on balance of probability, more likely than not, that he used the phrase and it was racist or discriminatory".
Former England captain Michael Vaughan, Hoggard, Bresnan, Blain, Andrew Gale and Richard Pyrah all face charges related to the use of racially discriminatory language, with Vaughan the only one set to appear in person at the hearing.
Yorkshire admitted four amended charges and Gary Ballance admitted a charge which meant both were not required to participate.
Mulcahy set out the allegations against former England bowler Hoggard, which included creating and using a number of racially offensive terms and also referring to Rafiq and other players in racially offensive ways.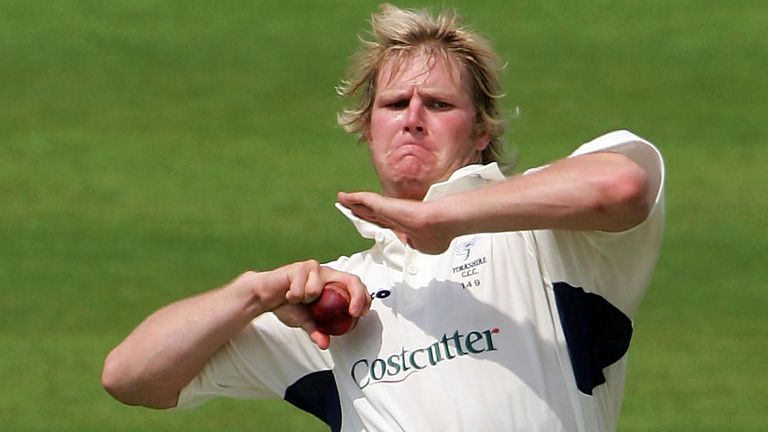 Mulcahy then moved to "correct a number of misrepresentations" made by Hoggard, Bresnan and Richard Pyrah, who have refused to attend the hearing along with Blain and Gale.
She said the ECB had written to Pyrah on February 9 last year and received a response "in some considerable detail" on February 20. He then required an interview which was conducted on April 8.
Bresnan also claimed not to have been interviewed, which the ECB insists was "evidently incorrect" as it has a transcript of the interview.
Hoggard made a similar claim, with the ECB saying he "was provided with the opportunity to provide written responses to the allegations, which he did, before informing the ECB that he did not intend to respond further".
The ECB also highlighted that the five non-attendees had "denied themselves the opportunity to challenge Rafiq's allegations" by withdrawing from the process.
Bresnan's case was heard in the afternoon session but only after witnesses Rafiq, Meena Botros, Ismail Dawood and James Buttler had been called before the panel only to leave once they confirmed their signatures on their witness statements.
Blain's case brought proceedings to an end with the former Yorkshire bowler alleged to have referred to Pakistani players using racial slurs at pre-season training in 2010.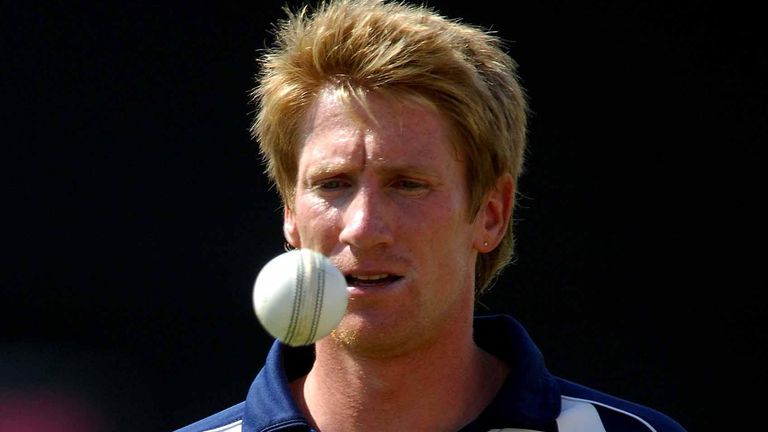 According to Rafiq, Blain justified the alleged racist term by explaining it was the same as "calling a British person a Brit".
Majid Haq will give evidence on Friday but his witness statement was read out and he alleged Blain used the phrase during 2007.
Haq insisted he challenged Blain, who is alleged to have defended himself by saying he would describe an Australian as an Aussie and use the term Kiwi to describe someone from New Zealand.
Blain denied the allegations or that the conversation ever took place.
Mulcahy again alleged "it was more likely than not" that Blain used racial or discriminatory language.